In this Update:
Child Reunification Act Approved by Senate Education Panel
Safeguarding-Taxpayer Funded Public Assistance from Waste, Fraud and Abuse
Prohibiting Drug Injection Sites in PA Communities
Fighting Crime to Ensure Safe Communities
Preventing Tax Increases and Keeping Tax Dollars Local
Recognizing National Mental Health Awareness Month
Good Luck to PA Horse in the Kentucky Derby
Honoring PA's 2023 NCAA Wrestling Accomplishments
Teacher Appreciation Week Begins Monday
---
Child Reunification Act Approved by Senate Education Panel
With some high-profile support from NFL legend Mike Singletary and other key advocates, the Senate Education Committee unanimously supported a bill I am sponsoring with Senator Camera Bartolotta to help reunite lost children with their families.
Our bill would provide parents with free identification kits that include fingerprinting materials, DNA collection swabs and other information that can be used to help identify the child in case of an emergency.
The information would be stored securely by parents and would not be entered in any sort of state or national database in order to protect the personal information of children and families.
NFL Hall of Famer Mike Singletary joined leaders in labor and representatives of the National Child ID Program for a news conference following the committee vote. More information on the committee vote and event are available here.
Safeguarding-Taxpayer Funded Public Assistance from Waste, Fraud and Abuse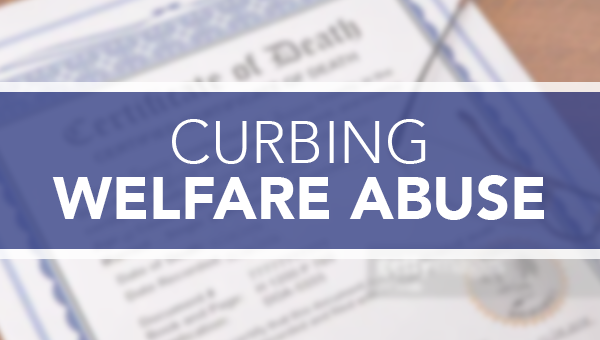 Taxpayers deserve the peace of mind to know that state government is working to protect the tax dollars they send to Harrisburg. The Senate approved legislation I am sponsoring with several of my colleagues to ensure public assistance programs are better protected against waste, fraud and abuse.
Senate Bill 243 would ensure that Supplemental Nutritional Assistance Program (SNAP) and Medical Assistance benefits are not spent on the deceased. It would require the Department of Human Services to check death certificates with the Department of Health's Bureau of Vital Statistics. A state audit found 2,324 Electronic Benefit Transfer (EBT) cardholders received benefits after they passed away.
Senate Bill 244 would require the Department of Human Services to compare income and employment records held by the Department of Labor and Industry with recipients of SNAP and medical assistance benefits to prevent fraud. According to the Office of the State Inspector General, 85 Pennsylvanians have been charged with public assistance fraud in 2023.
Senate Bill 245 would update the Public Assistance Integrity Act to require the Department of Human Services to issue a yearly report on its efforts to ensure lottery winners are not receiving cash benefits. The Public Assistance Integrity Act closed a loophole that did not require lottery winnings to be considered as income when determining eligibility for benefits.
Prohibiting Drug Injection Sites in PA Communities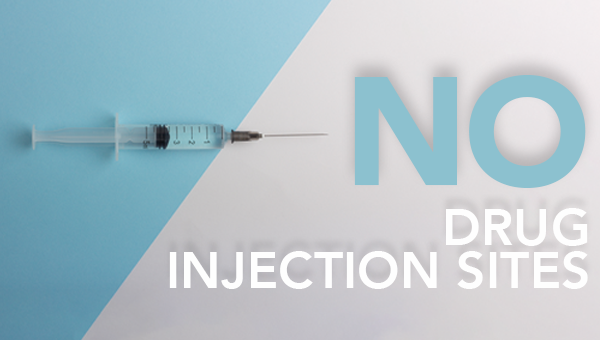 So-called "safe injection sites" have very poor track records of moving those with substance use disorders into treatment, with some referral rates as low as 1%. Rather than helping individuals overcome addiction, they instead have become magnets for drug dealers and encourage the continued use of illegal – and often deadly – drugs.
As such, they have proven to be counterproductive to finding the appropriate strategy to curb the drug abuse epidemic. I supported passage of a bill this week to prohibit these facilities from operating in our communities.
Fighting Crime to Ensure Safe Communities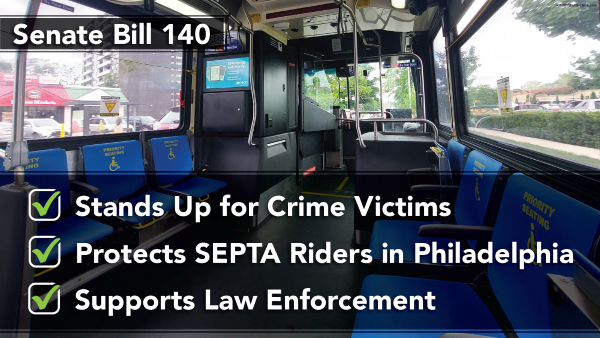 Riders and employees of the Southeastern Pennsylvania Transportation Authority (SEPTA) have raised alarms about the rising number of crimes on SEPTA property. Unfortunately, too many of these crimes go unpunished.
To crack down on the unchecked crime crisis plaguing Philadelphia's mass transit system, the Senate approved legislation to require the Pennsylvania Attorney General to appoint a special prosecutor for crimes that take place on SEPTA property.
The bill will help address the unchecked crime crisis brought on by the current Philadelphia District Attorney's refusal to prosecute assaults on victims. The special prosecutor will restore prosecutorial jurisdiction when heinous crimes occur on SEPTA's property.
Preventing Tax Increases and Keeping Tax Dollars Local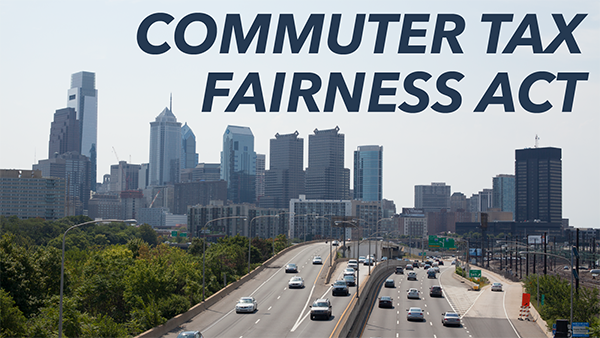 Philadelphia's City Wage Tax – also known as the commuter tax – impacts the paychecks of residents and non-residents alike. However, non-residents who work remotely or never go into the city are still required to pay the full amount of the tax, and none of that revenue supports services where the worker actually lives and works.
In order to keep more of these dollars local, the Senate approved the Commuter Tax Fairness Act this week to adjust the wage tax for non-city residents.
The bill would allow a portion of the commuter tax to be redirected to the municipality where the worker lives instead of where they work (assuming that municipality has an earned income tax). The change would reduce the increased financial burden placed on surrounding municipalities who must pay more for basic services like fire, police and emergency medical services because none of Philadelphia's City Wage Tax is shared.
Recognizing National Mental Health Awareness Month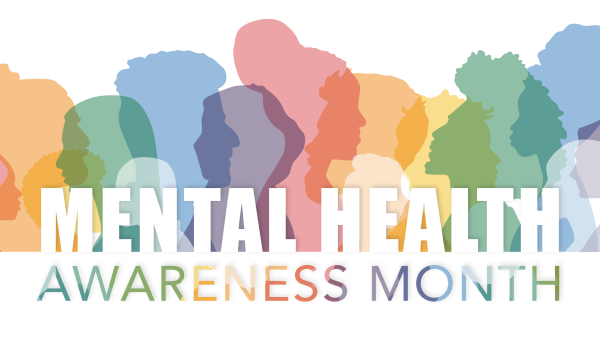 Mental Health Awareness Month has been observed in the United States since 1949 to fight stigma, provide support, educate the public and advocate for policies that support millions of Americans impacted by mental health challenges.
Senate Republicans have pushed for investments in mental health, and that push continued last year as we fought for mental health financial support to schools, funding for more support staff in nursing facilities and workforce recruitment and retention payments for frontline workers. We also worked to pass important legislation last session to allow for greater access to drug and alcohol programs.
My colleagues and I will continue to make mental health funding a priority this legislative session.
If you or someone you know is struggling with mental health challenges, find resources here.
Good Luck to PA Horse in the Kentucky Derby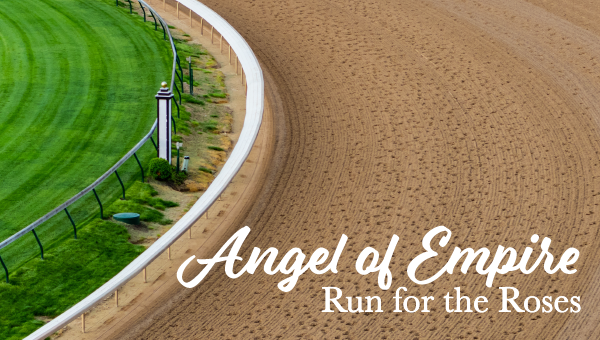 Congratulations to Angel of Empire, the three-year-old colt that started racing in 2022 and is headed to the Kentucky Derby.
The thoroughbred racehorse was born and raised at Blackstone Farm in Pine Grove in Schuylkill County. His win in the Arkansas Derby made him a horse to watch in the Run for the Roses. The colt will try to become the third Pennsylvania-bred horse to win the Kentucky Derby after Lil E. Tee in 1992 and Smarty Jones in 2004.
Good luck to Angel of Empire in the Kentucky Derby, which will begin on Saturday, May 6, at 6:57 p.m.
Honoring PA's 2023 NCAA Wrestling Accomplishments
Pennsylvania has a long, rich tradition of producing championship-caliber wrestlers, and our state's representation in the 2023 NCAA Wrestling Championship tournament extended that impressive legacy.
Several of my colleagues joined me in authoring a Senate Resolution this week that honors Penn State for earning the national team championship this year, as well as the achievements of wrestlers for Pennsylvania's other universities and native Pennsylvanians who earned individual success during the tournament.
More information is available here.
Teacher Appreciation Week Begins Monday
The week of May 8-12 is designated as Teacher Appreciation Week in recognition of the key role educators play in our society.
Teachers tirelessly work to prepare our kids to succeed in life and achieve their dreams. During Teacher Appreciation Week, we honor their efforts to create a new generation of leaders.
To all teachers, both past and present, thank you for educating our kids!
If you have a question about the information in this e-newsletter or other state related matters that you would like a response to, please click HERE to submit your inquiry through my website. This will help to ensure that we are able to respond to your question in a timely fashion due to the high volume of emails and the ever growing amount of computer generated spam mail we receive daily.