In this Update:
Senate Republicans Continue Statewide Hearings on Rising Crime
Less Than a Year to Go Before Federal Enforcement of REAL ID Begins
May is Mental Health Awareness Month
Happy Mother's Day
---
Senate Republicans Continue Statewide Hearings on Rising Crime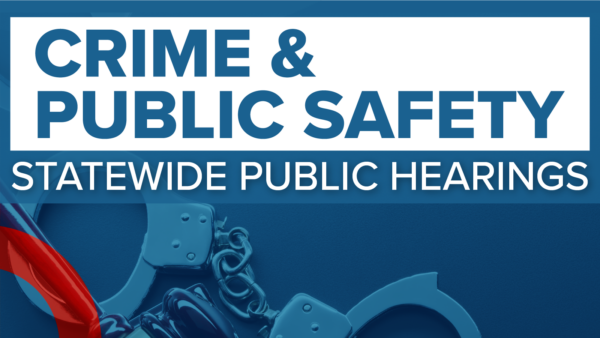 Local police chiefs, prosecutors, addiction recovery experts and others met with the Senate Majority Policy Committee in Lancaster this week as part of Senate Republican public hearings on rising crime in Pennsylvania.
Pennsylvania has the highest violent crime rate of any state in the Northeast, according to FBI data. Between 2019 and 2020, no other state reported a greater year-over-year increase in violence. Driven by spikes in aggravated assault and homicide, Pennsylvania's violent crime rate climbed 27.1% from 2019 to 2020.
Chief David Steffen of the Northern Lancaster County Regional Police Department told the committee that the national media's consistent coverage of emotional, high-profile and statistically rare cases of officer-involved shootings portrayed as the norm has created a foundation of mistrust in law enforcement.
Columbia Borough Police Chief Jack Brommer said recruiting new officers to the force has become increasingly difficult, particularly as anti-police rhetoric rises.
According to Lancaster County District Attorney Heather Adams, Lancaster County is a hotspot for human trafficking, an insidious crime that contributes to other types of community lawlessness.
A top priority for Senate Republicans is to ensure Pennsylvanians feel safe in the towns, cities and communities they call home. These hearings will help legislators better understand the trends in crime from law enforcement and key stakeholders, and better align the Commonwealth's economic goals with community objectives throughout the state.
The next hearing on crime and public safety will be announced in the near future.
Less Than a Year to Go Before Federal Enforcement of REAL ID Begins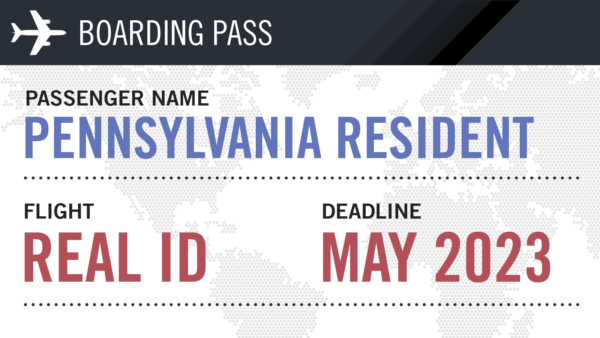 The one-year countdown has begun for the federal enforcement of REAL ID for commercial domestic air travel and other federal purposes.
The Pennsylvania Department of Transportation advises Pennsylvania residents who want REAL ID-compliant driver's licenses and photo ID cards and have not yet gotten one to gather the needed documents now to ensure they have plenty of time to get their REAL ID before the federal enforcement date.
REAL ID is a federal law that affects how states issue driver's licenses and ID cards if they are going to be acceptable for federal purposes, such as boarding a domestic flight or entering a federal building that requires federally acceptable ID for entry. A federally acceptable form of identification (whether it's a Pennsylvania REAL ID driver's license or ID card, a valid U.S. Passport/Passport Card, a military ID, etc.) must be used for these purposes on and after May 3, 2023.
There is no requirement that any resident obtain a REAL ID; PennDOT continues to offer standard-issue driver's licenses and photo IDs. More information, including frequently asked questions and information on documents required for REAL ID, can be found on the state REAL ID website.
May is Mental Health Awareness Month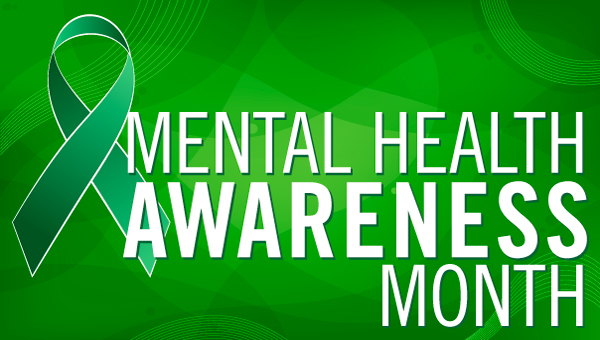 While we focus on our physical wellbeing, the food we eat, exercise, and getting regular check-ups for vision and dental care, a growing body of evidence has demonstrated the need to take care of our mental health.
If you or someone you know needs assistance in this crucial area, the state has an online mental health resources page that can be a good starting point. Topics include finding help and treatment, preventing suicide and more.
Happy Mother's Day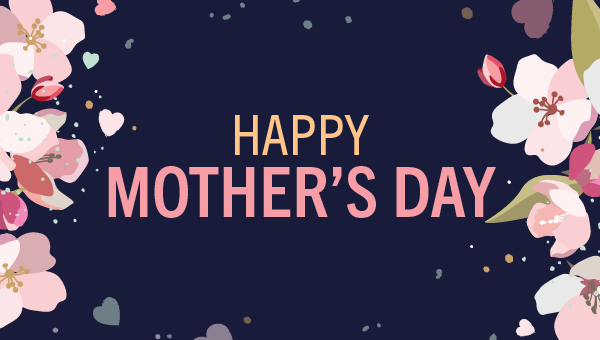 To mothers, grandmothers and everyone who serves in that role, I wish you a happy Mother's Day in which all the love you give is returned to you in full.
If you have a question about the information in this e-newsletter or other state related matters that you would like a response to, please click HERE to submit your inquiry through my website. This will help to ensure that we are able to respond to your question in a timely fashion due to the high volume of emails and the ever growing amount of computer generated spam mail we receive daily.