What a YES Vote Means for Tomorrow's Primary Election
I wanted to reach out today to provide one last reminder that two proposed amendments to the Pennsylvania Constitution being considered by voters in tomorrow's Primary Election. Unfortunately, primary elections are usually treated as a rather ho-hum event by the electorate. All too often it is seen as an occasion that draws only the hard-core political party faithful to the ballot box.
If you believe in communication, collaboration and transparency, if you believe in accountability, if you believe there is a better way to learn over the course of the last year on how to handle a long-term emergency like this, then vote YES. If you believe in the status quo, then it is a no vote. Working together we can do better.
Lawmakers approved the two potential amendments to the Constitution designed to improve the way the state responds to future emergencies. One limits an emergency declaration to 21 days unless the General Assembly approves a longer duration. The other clarifies that the governor will not be able to unilaterally veto legislative action that ends the declaration, as Governor Wolf has done.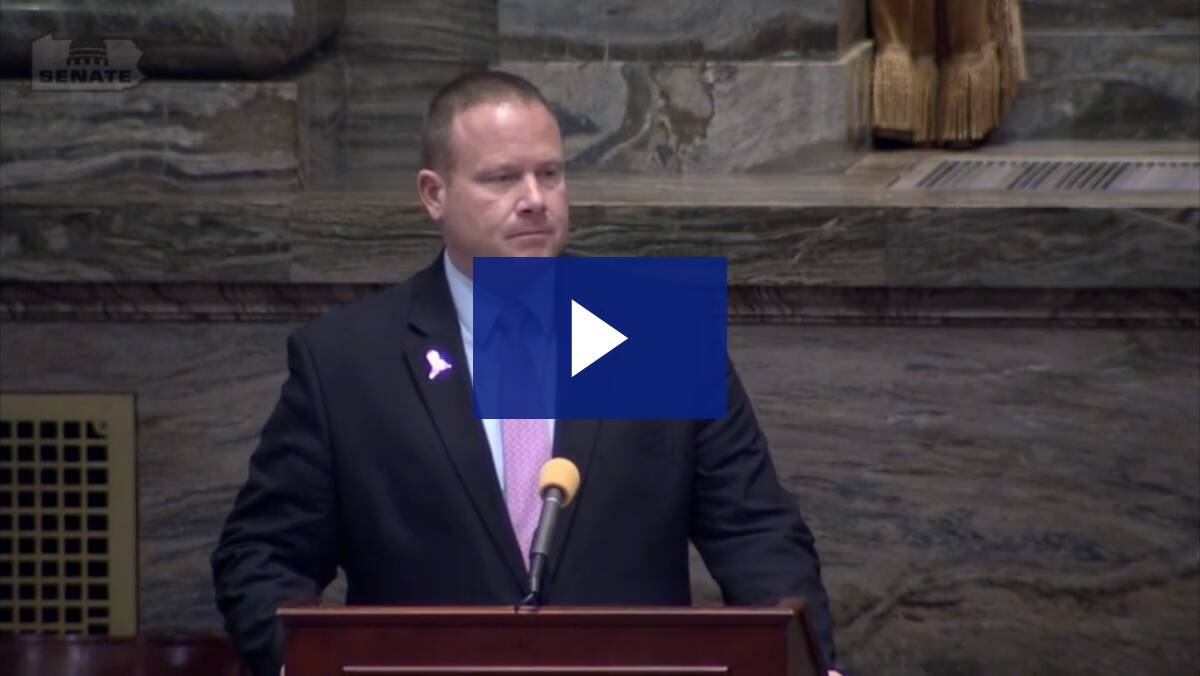 The Department of State is responsible for drafting the questions in a way that is fair and easy to understand. However, the Wolf Administration has been widely criticized for wording the emergency response questions in a way that is deeply confusing and prejudicial.
When those orders as part of an emergency declaration are considered to be unfair, not implemented properly or things that fall through the cracks, it's the people's representatives that hear those outcries the most. People turned to their elected representatives to try to make a difference, to try to change course and get the supplies needed. Not just for a venting session but because they wanted to see something changed and improved upon.
Instead of taking the issue to court and delaying potential enactment of the amendments, lawmakers placed their faith in the people of Pennsylvania to make the right decision at the polls tomorrow. Before you go, I encourage you to learn more about what a YES vote means.
People wanted to see that the decisions being made were rooted in science and data not just on an article someone read. That has led us to what you will see on Tuesday that adds checks and balances back into the decision-making process.
If you have a question about the information in this e-newsletter or other state related matters that you would like a response to, please click HERE to submit your inquiry through my website. This will help to ensure that we are able to respond to your question in a timely fashion due to the high volume of emails and the ever growing amount of computer generated spam mail we receive daily.