In this Update:
Senate Approves Critical Budget Implementation Bills
New Veteran Service Officer Days Support Local Heroes
Committee Advances Bill to Move Up 2024 Primary Election
Monthly Report Shows Promising Start to Fiscal Year
Avoid Holiday Traffic With 511PA
Happy Labor Day
---
Senate Approves Critical Budget Implementation Bills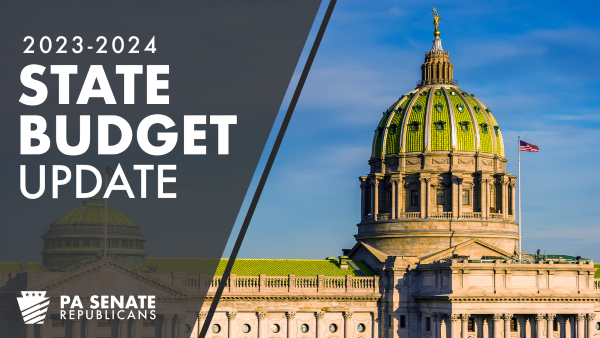 The Senate advanced two bills this week to implement key parts of the 2023-24 budget and drive out funding to schools, hospitals, EMS providers, higher education, libraries and more.
House Bill 1300 addresses many important and time-sensitive budget items, including reauthorizing assessments and payments to hospitals, boosting reimbursement rates for EMS providers, allocating funding to get more State Police troopers on the streets, and reauthorizing judicial fees that courts rely on for funding.
In addition, the bill directs funding to many non-controversial, bipartisan budget items related to education, including:
Providing for a two-year tuition freeze for PASSHE schools.
Allocating more than $260 million for community colleges.
Distributing more than $70 million in state aid for libraries.
Allocating more than $76 million for special education funding for Intermediate Units.
Reimbursing schools for providing free breakfasts for all students ($46.5 million).
Transferring more than $8.5 million to maintain current PHEAA grant levels.
Distributing $11 million in grants for non-public school safety initiatives.
The bill also allocates funding for the Clean Streams Fund to address agricultural conservation, nutrient management, clean water procurement and stormwater management.
The Senate also voted to advance Senate Bill 757, which creates the Pennsylvania Award for Student Success (PASS) program to provide additional educational options for students in failing schools, as well as allocating $150 million in new funding for the state's popular Educational Improvement Tax Credit program to expand educational opportunities to families throughout the state.
I shared my thoughts about the Fiscal Code bills when we debated the bills on the Senate floor.
New Veteran Service Officer Days Support Local Heroes
In a recent legislative survey of local veterans, nearly half of respondents reported needing more information and assistance in receiving benefits. To better meet the needs of our local heroes, this week I announced a new partnership to provide direct assistance to those who need help in applying for programs and services.
Beginning on September 12, my office will host monthly office hours with a VFW Veteran Service Officer who can provide assistance to veterans and their families who have questions or need assistance with health care, disability claims, GI bill assistance and other veteran benefits. The first event will run from 9 a.m. until noon at my district office at 135 East Main Street, Suite 1-A in Strasburg.
Local individuals or family members who want to participate in my office's first Veteran Service Officer Day on September 12 are encouraged to schedule a specific time to receive assistance by calling my office at 717-397-1309.
Committee Advances Bill to Move Up 2024 Primary Election
The Senate State Government Committee approved legislation this week to move up the primary election next year by five weeks to March 19, 2024. This change will likely place the Pennsylvania primary election on the same day as Arizona, Florida, Illinois and Ohio.
In many presidential elections, the outcome is largely decided before Pennsylvania voters have a chance to cast a ballot. Moving up the spring election date gives voters in the fifth-largest state a better chance of influencing the presidential primary.
Monthly Report Shows Promising Start to Fiscal Year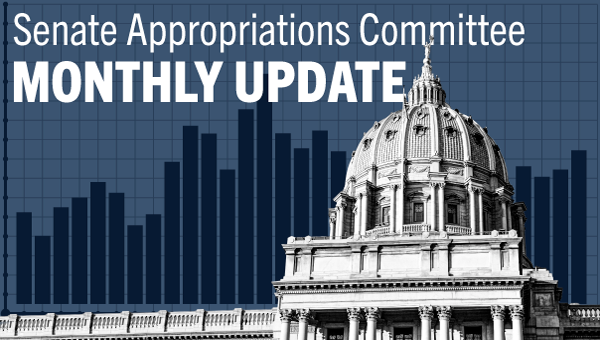 Each month, the Senate Appropriations Committee prepares an update about the state's financial health. The most recent report shows that total General Fund revenues were $185.3 million, or 6.9%, higher than last year at this time. Corporate Net Income Tax (CNIT) collections were $31.3 million, or 20.8%, higher than July 2022 collections.
The increased collections demonstrate the effectiveness of reducing Pennsylvania's CNIT rate, which started with the 2022-23 state budget. This year's budget continues the phase-down of our CNIT rate, which will take Pennsylvania from one of the highest tax rates in the country to one of the lowest.
The full update, including the monthly revenue report, is available here.
Avoid Holiday Traffic With 511PA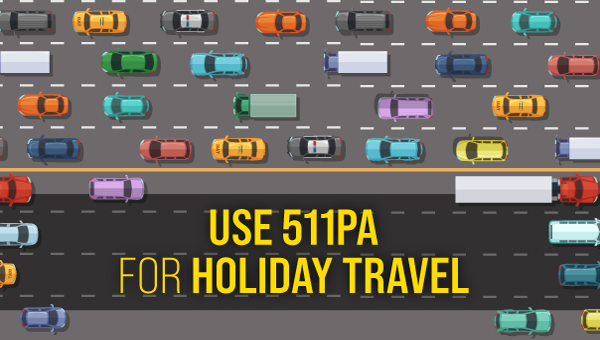 You can log onto www.511pa.com to check current traffic impacts from construction, traffic delay warnings, weather forecasts, traffic speed information and access to live traffic cameras across Pennsylvania. The service is free and available 24 hours a day.
511PA is also available through a smartphone app, by calling 5-1-1 or by following regional Twitter (X) alerts accessible on the 511PA website.
In other PennDOT news, driver license and photo centers will be closed Saturday, Sept. 2, through Monday, Sept. 4, for Labor Day. Customers may still obtain a variety of driver and vehicle products and services online through PennDOT's website.
Happy Labor Day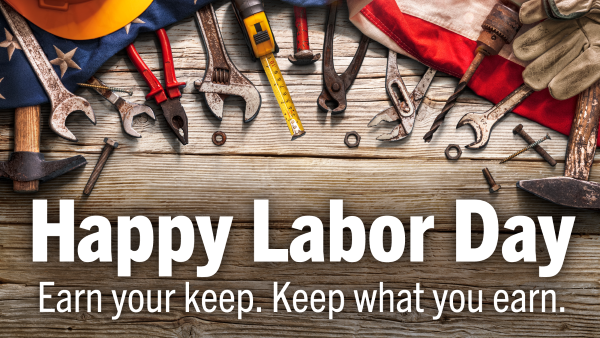 Labor Day honors the men and women who built America, as well as those who are still working today to build stronger communities in a variety of different ways.
This holiday also serves as a reminder of the importance of building a strong environment for job growth. Protecting jobs and promoting workforce development remain key principles of Senate Republicans!
If you have a question about the information in this e-newsletter or other state related matters that you would like a response to, please click HERE to submit your inquiry through my website. This will help to ensure that we are able to respond to your question in a timely fashion due to the high volume of emails and the ever growing amount of computer generated spam mail we receive daily.